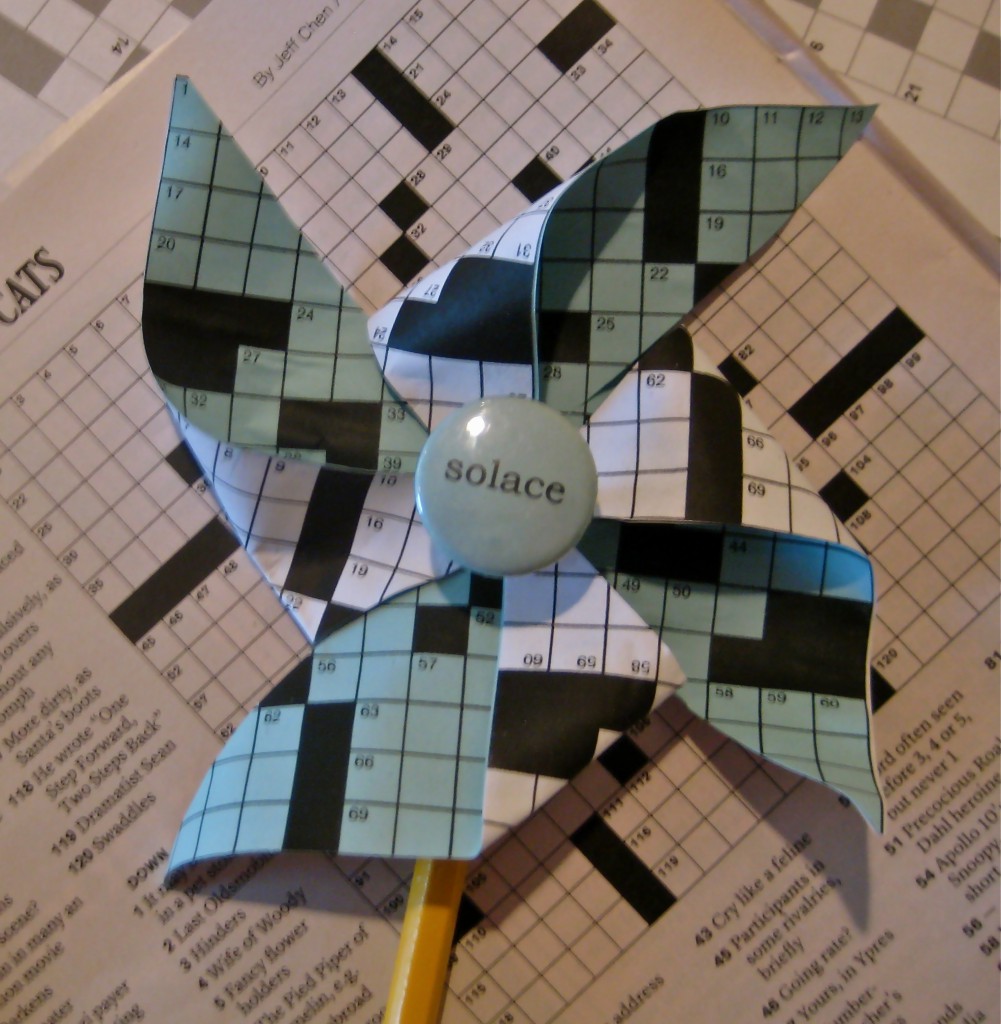 I am a nut for crosswords and do a couple each day. I am never more content than when I am filling in the squares. I am not sure what it is exactly. The sense of order. The sense of accomplishment. The brain tease.
My love affair with crossword puzzles began a long time ago. As a child I saw a completed crossword impeccably done in ink, each letter an icon of legibility, and from then on, I knew I wanted to do that too. I have toyed with the idea of entering the American Crossword Puzzle Tournament. So now I do the puzzle in ink and time myself. But whether I'll ever go, well, I don't know.
Recently I was touched by a article about a crossword puzzle master constructor who goes by the name of Araucaria for the Guardian UK papers who let it be known to his followers, through his puzzle, that he is dying of cancer. Here is the link to article in The Guardian UK from January 11 ("Crossword master Araucaria reveals in puzzle that he is dying of cancer The Rev John Graham tells Guardian readers he 'has 18 down of the 19, which is being treated with 13 15").
Reading the article led me to print out some crosswords from The Guardian UK. Maybe my next challenge as far as crosswords will be to take on British ones, which are far trickier and use anagrams and puns. I might have to start those with pencil.
Here's hoping you can fill in all the blanks . . . thanks for reading.