Three contributors to Solace in So Many Words have new books!  Congrats!
Daniel Chacon's newest publication is Hotel Juarez, which was published in March by Arte Publico Pr.  Here's what Publishers Weekly said in its starred review: "Chacon, winner of the 2007 Hudson Prize for Unending Rooms, returns with a collection of short fiction concerned with American and Mexican relations in which a world of race and identity politics emerges. Linked but never repetitive, these beautiful stories are fresh, with just enough Borges-ian magic to make them feel extraordinary. The specter of Juarez's problems is at the forefront, and Chacon references everything from fascist dictators to Harold and the Purple Crayon."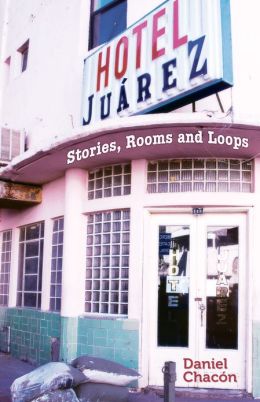 Dan Sklar has a new book out from Ibbetson Press, titled Flying Cats (actually swooping). Here is how Lisa Beatman, author of Manufacturing America describes Dan's poetry:  "Sklar's poetry could be characterized as American Primitive, clean and bracing as creek water. Like Whitman, Sklar celebrates the mystery and profundity of the everyday. This is "guy" poetry, muscularly chronicling the days and to-do list of the contemporary American male, helplessly and joyfully committed to the challenges of raising a houseful of boys, teaching sleepy-eyed college students, and handling the ignominies of manuscript rejection letters. Sklar's poems tumble and sing with enormously universal appeal."
Arthur Powers new book is called A Hero for the People, Stories of Brazilian Backlands, is published by Press 53, and is available for pre-order (shipped in May). Arthur Powers went to Brazil in 1969 as a Peace Corps volunteer and spent most of his adult life in that country. In the late 1970s, while practicing international law, he accompanied his wife in her work as a community organizer in the Rio de Janeiro slums. From 1985 to 1992, they worked in the eastern Amazon region of Brazil, organizing subsistence farmers and rural workers' unions in a region of violent land conflicts. Later they directed relief and development programs in the drought-ridden Brazilian Northeast.