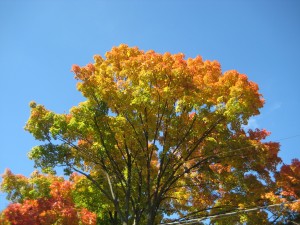 We're on the other side of the middle of October—how did that happen?  Hope the month has been treating you well.
There's a call for submissions I want to mention. Through LinkedIn, I heard from Mary Elizabeth Parker creator and chair of the Dana Awards, and she is encouraging you to submit work for consideration. The purpose of the Dana Awards is to offer monetary encouragement for work that has not been recognized. Novels, short fiction, and poetry are considered. Deadline is October 31. There ares fees for entering.
On October 10 my poem "The Forgotten Muse" appeared on the Silver Birch blog site. I had seen in a Facebook post from Susan Mahan that there was a call for work of a mythic nature.  Each day a new poem and accompanying artwork are featured. Check it out — Argus, Hercules, Medusa, Sir Gawain are just some of the mythic figures covered.  And, thanks for tip Susan Mahan).
Silver Birch Press doesn't just put out this perfectly lovely blog. The independent publisher in Los Angeles publishes "New Voices in Fiction Nonfiction, Plays & Poetry." Check out all the titles on the website.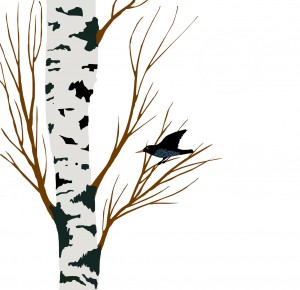 My favorite gallery, Woman Made Gallery, has a new executive director (to take over the helm from Beate Minkovski who recently retired), and she is Claudine Isé.  Congrats! I look forward to meeting Claudine.
The leaves have been most colorful; one young friend on FB described the trees as ombre, and that seems so apt (I was tempted to use it myself). This past weekend the foliage was peaking (and peeking). I went to Scarecrow Festival in St. Charles. It was a beautiful day. We looked at all the crafts, ate lunch along the Fox River.
There I saw the statue of Ēkwabet. Erected in the 1980s. The 15-foot bronze statue looks westward over the Fox River. Reportedly, Guy Bellaver, the sculptor, did not use one specific model for the statue but said the finished product reflects a combination of many different Native Americans. Members of four bands of Potawatomi also came to the dedication, and the statue was named Ēkwabet, meaning "watching over."
A plaque at the base reads is a verses titled "Listen for I speak but once . . ." written by Jim Dowd.  Here are the final two paragraphs of that verse:
"It is with great sadness that we had to leave our home. We were few, and the setters were many. The spirits of my ancestors have never left this great Valley, and occasionally you may glimpse our shadows or feel our presence as we tread silently along the shores of our beloved Fox River
Our final prayer as we left out land was that you would love this Valley as much as we loved it. We were one with the earth, sky, and water. We were Neshnabek the "People" of the Valley." (© 11/2/88  Jim Dowd)
This should have been my post this past Monday on Columbus Day, or what some have maintained should now be renamed Indigenous Peoples Day. It's not lost on me that a stature and a plaque, though created with the best of intent, are inadequate substitutes for what Native Americans deserve.  Do you think we'll ever get it right?
Peace, love, and solace