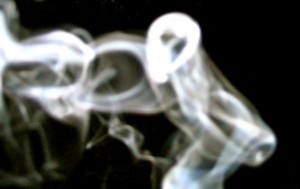 Yesterday on the local talk show from Chicago, Windy City Live, I heard it's almost been the coldest average February in Chicago since the late 1800s or something—we're only missing it by a degree or two.  It's a record I don't care if we break.
Ambivalence – it's a quality I am trying to develop, especially as it applies to wanting something too much. Well, at least that's what I think this morning. That's because last night I read Amy Poehler's book Yes Please and in the chapter "Treat Your Career Like a Bad Boyfriend," she writes: "Try to care less. Practice ambivalence. Learn to let go of wanting it. Treat your career like a bad boyfriend." So I will try to focus on the creative aspect of writing and less so on the career aspect, but it is difficult. I  feel like readers complete the artistic endeavor of writers – they are the final step in the process.
The other thing I am working on lately is to not be all judge-y. Recently I have seen posts on Facebook and Twitter and heard remarks in conversations that could be considered a little "tectchy."  So, I am trying not to judge anyone, including the judgers. But, it is not always easy to bite my tongue.  A critical mind is part of human nature.
Solace in So Many Words contributors have been busy. I opened my email to find Donna Hilbert's poem "Peninsula" about her home of Long Beach, CA, for Silver Birch Press, as part of its "Where I Live Poetry and Photography Series."
Patty Somlo has a new story "The Argument" online in issue 75 of Arlington Literary Journal.
Susan Mahan is coming to Chicago to read at the launch of Shifts. It is a new book from Muse Write called Shifts: An Anthology of Women's Growth Through Change by Michelle Duster and Trina Sotira with Jen Cullerton Johnson.  BTW, Jen Cullerton Johnson, Susan Mahan, and I all has work in Kiss Me Goodnight way back when. The launch is later in March — I'll keep you posted.
Kathleen Aguero has a poem "Send Off" in Column 517 of American Life in Poetry (which is the online project for newspapers by US Poet Laureate Ted Kooser).
As I have mentioned before, Daniel Chacon has a radio show Words on a Wire on KTED El Paso, TX, and he recently replayed his interview with Philip Levine.
Chicago poet and publisher C. J. Laity is looking for submissions for his latest Journal of Modern Poetry (JOMP) – the theme is Peace.
A great source for Chicago are poets is Highland Park Poetry, which is run by Jennifer Dotson. Do have poetry on Transportation or Food? Check it out.
Friend to SISMW Ellen T. McKnight just opened her website ("Connecting through story") for business where she'll write about books and writing.
That's it from me.
Peace, love, and solace