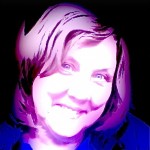 I guess I could wish you happy April 20; I don't know though. It is an inauspicious date.
I saw "Real Time with Bill Maher" the other day — he's starting a movement to make 4/20 a federal holiday to celebrate pot, and I've got to admit his spoof "Twas the Night Before 4/20" was pretty clever (especially for a bunch of stoners–haha). You can see it here.
But it was his explanation of the origins of 4/20 that I noticed because it differed from what I had heard. Bill referred to a bunch of high school kids in Cali who met at 4:20 after class to smoke. I had always heard it was the code for a police call on drug possession. Not so says Snopes.
How lucky we are to have Wikipedia and Snopes and The Huffington Post to consult; the answers are at our fingertips.  I don't feel so old and out of it when I can plug in a phrase all the kids are using and learn what it means.
April 20 also marks the date of the Columbine school shooting — it has been 16 years. "School shooting" is part of our vocabulary now and children practice for such events like we had fire drills. We're adapting to mass shootings being a part of our modern lives. Sigh.
On this date  in 1889 Adolph Hitler was born, a man who cannot be condemned enough. Evil. I think about evil when I think of him. I like to think at our core we are good, but when I think of Hitler, I realize how evil is here among us.  I sometimes think of the chilling poem by Witslawa Szymborska titled  "Hitler's First Photograph." The link is to the "Constant Reader" group on Goodreads, a great site  devoted to books and authors.
So that's why I hesitate to say "Happy 4/20."  Instead I'll wish you some good energy this Monday and leave it at that.
Peace, love, and solace