Peace and love to you all. I usually wish this to you at the end of  every post but today I want to extend it to you first thing. I have nothing smart or new or world-changing to say about current events so I'll just repeat myself: Peace and love to all.
I heard from Kathy Donahoo last week. She lives in California now. She's had two pieces of fiction recently placed. "Joey" a short story appears in Water-Stone Review (Volume 18, 2015), which has the theme: All We Cannot Alter.
"Helen's Girls," a short story from her novel in progress, appears in the latest issue of The Carolina Quarterly. I had the privilege of hearing this story when Kathy and I were in the same writing group. Brava to Kathleene Donahoo.
Yay also to Joan Corwin whose story "Strange Love" received an Honorable Mention in the 41st writing competition by New Millennium Writings.
Also, do read Susan Mahan's poem "Stripping for Kenny G," which appeared November 20 on Silver Birch Press as part of the "When I Hear That Song" series. It's a charmer.
Jennifer Dotson is a poet from Highland Park and she is doing great things there with Highland Park Poetry. The upcoming call for submissions wants poetry on Shakespeare. Click here for the details.
Also from Highland Park is the journal East on Central, which has a call for poetry for the next issue. Deadline is March 1.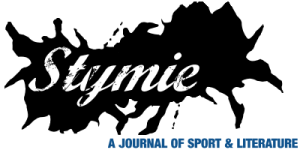 I heard from Erik Smetana, founding editor of Stymie (which published my poem "Antic") and he is looking to relaunch the journal and has put out a call for submissions. To quote:  "We are looking for quality works of fiction, nonfiction, review, and essay that examine, poke, prod and otherwise deal with sport or games. That said, our thematic niche can mean different things to different people, and we'd enjoy seeing your unique take on the topic." Here's the link.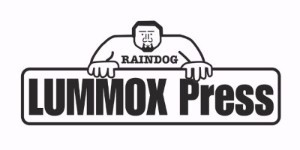 I received an email from R.D. Armstrong who edits and publishes the annual poetry anthology called Lummox (which published my poem "Commiseration"). The press also sponsors an annual poetry contest, with the winning manuscript published as a book.  God is the theme of the 2016 Lummox Poetry Prize get the details here.
In my last post on sources for submission info, I forgot to mention The Review Review.  There's a ton of good information here as well as articles about writing. I have the site bookmarked.

I find I read a lot of articles in The Guardian, such as ones on which author gets the award for worst sex writing ("Bad sex award 2015: the contenders in quotes")  and what new words are being added to our vernacular ("What were the hottest words of 2015?").  What do you find is a favorite on-line read?
Well, that's it for this snowy Saturday. Write on.
Peace, love, and solace