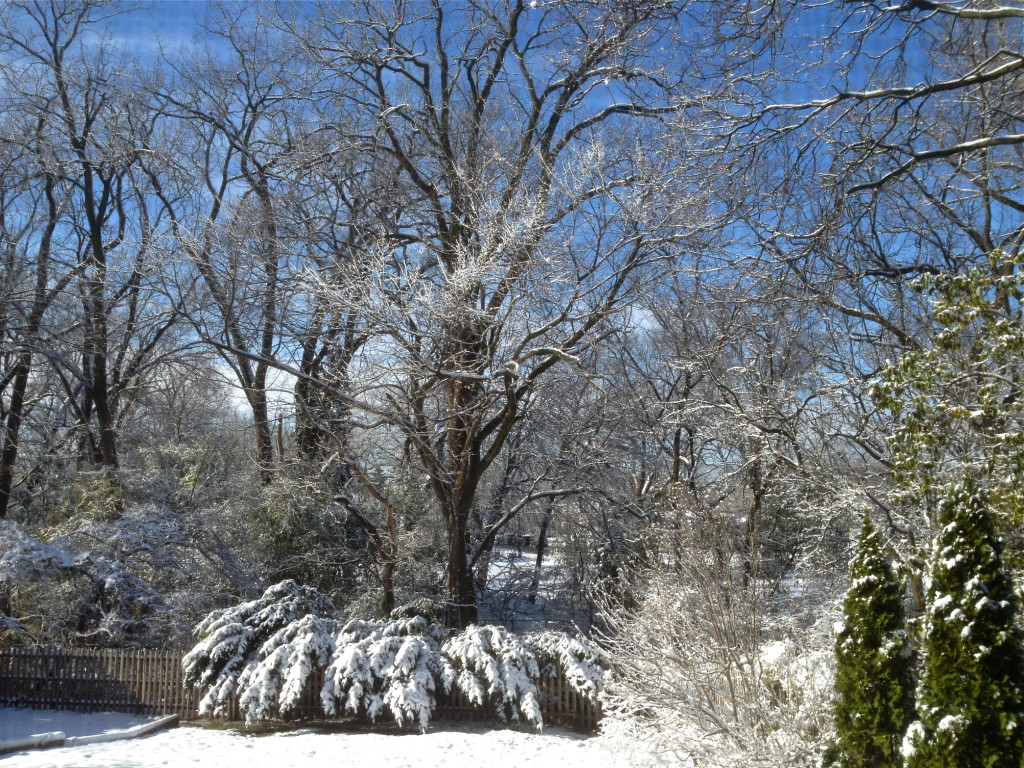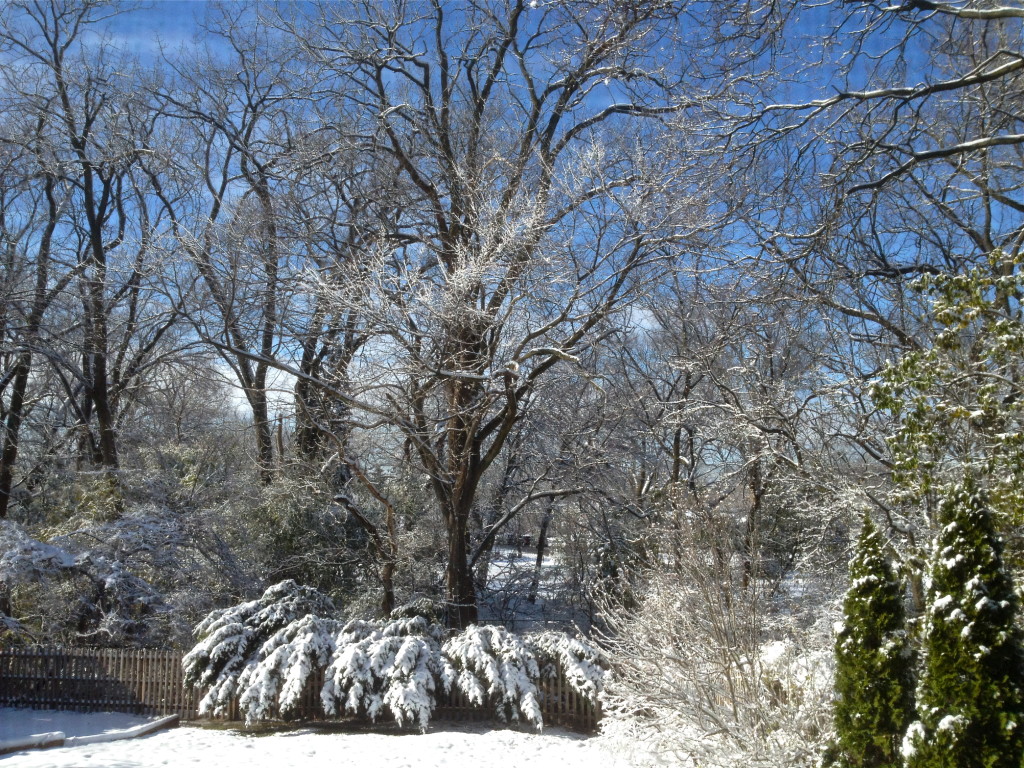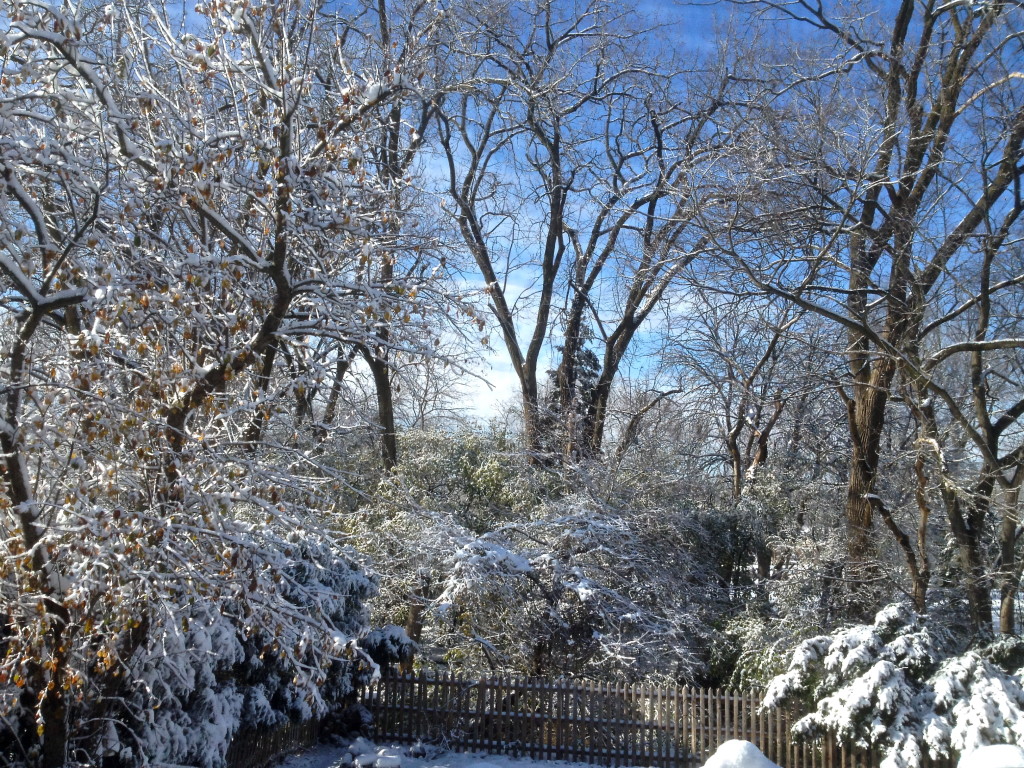 This weekend we had our first snowfall and it sure did paint a pretty picture. I took these photos out my window (you may notice the screens); it's the West Fork of the North Branch of the Chicago River.  Though there's a fence, the property, without any other houses in view,  looks like it is out in the country. That's because this summer and fall, the homes across the way were torn down. This side of the creek gets erosion (we need bank stabilization) and that side got the flooding, which was terrible for the houses there. My village (with a FEMA grant) bought the houses.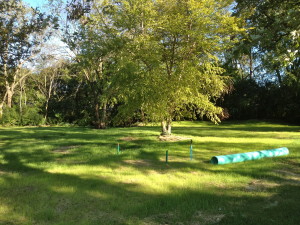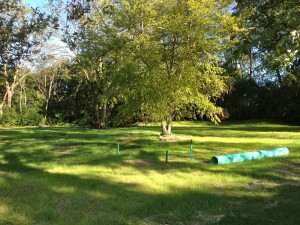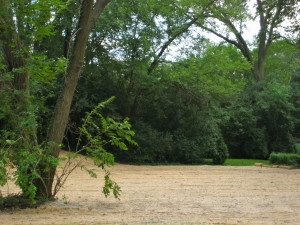 As you see, I took these pics over the summer.
In other news, unrelated to flooding but related to photography, I wanted to let you know that friend to SISMW Kevin Nance, whose pictures have been featured here, is having a sale of his work.  Framed prints (11 x 14) are available for half price through December 20. You can see his wonderful photographs on his Tumblr site or Facebook page.
Peace, love, and solace