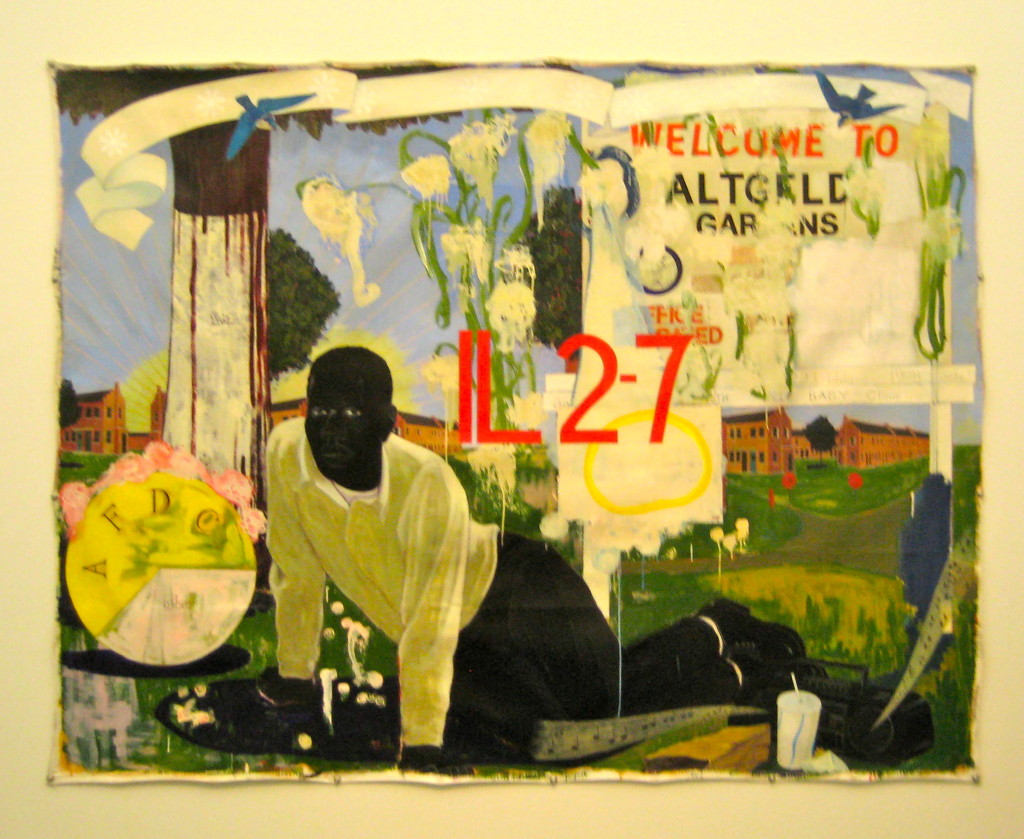 Tuesday I had the most pleasant afternoon, spending it on the fourth floor of the Museum of Contemporary Art, taking in the art of Kerry James Marshall. The "Mastry" exhibit goes to September 25.
I watched the short video of Kerry James Marshall. He spoke about the Old Masters, how he studied them. He couldn't help but notice how the Black Experience was absent (invisible) in these works.
He also said something to the effect that his artwork was not simply for self-expression but to express ideas.
I first became familiar with Kerry James Marshall when he was interviewed on Chicago Tonight by Phil Ponce. He is a recipient of a MacArthur Fellowship.
I was taken with his paintings and collages; many of which are quite large. One material the Old Masters did not use but that this artist uses so effectively is glitter.  I also love that Chicago is depicted in the work. He was brought up in California but now works out of studio in Bronzeville.
BTW, if you are an Illinois resident, you get into the MCA for free on Tuesdays.