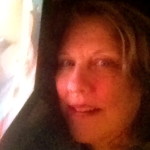 There's some news about Solace in So Many Words.
First, we got a new review on Goodreads. To celebrate its fifth year Weighed Words hosted a giveaway of Solace In So Many Words and sent five copies away to readers across the country. I always hope that such a giveaway will generate a little buzz and this time it did.
A reader named Erin Hill received a copy, and in her review of Solace in So Many Words she writes:
"I really enjoyed this collection. It's varied in the topics covered and the form of each selection. I was glad to see this compilation did not narrowly focus on any one topic, like grief following death, for instance. The broad topic range makes it easier to refer back to in a variety of situations where you may need comfort or companionship in words. Overall, I thought the poetry selections were the stars of the collection, but each of the selections was well written and thought provoking.
My favorites included:
-"Bleeding Heart" by Constance Vogel Adamkiewicz
-"Me & My Brother & The Skunk" by k. biadaszkiewicz
-"Why You Knit" by Jan Bottiglieri
-"Alternative Eulogy" by Carol Kanter
-"Jardim Zoologico (Rio de Janeiro, 1999)" by Arthur Powers
-"Backyard Burial" by Noel Sloboda
-"April" by Laurence Snydal
-"Breathe" by Patti Wojcik Wahlberg
– "Comfort" by Patti Wojcik Wahlberg
I will definitely be keeping this around. 3.5/5"
Thanks for reading Erinn! Thanks Goodreads!

Do you have favorite selections in Solace in So Many Words?
BTW, if your book club is interested in trying something new, why not Solace in So Many Words?
The other bit of news is that I was interviewed by Yvonne Wolf for the local TV station here in Glenview (GVTV)), for her show Off the Shelf. For a while the show was seen on our local station, but now it is on YouTube. Here is the link.
Thanks to Yvonne Wolf! Thanks to GlenviewTV! And, thanks to Naomi Smith who made the introductions.

Thanks also to all who read the previous post on my grandmother's poems – I am so glad they found more readers after all these years.
Peace, love, and solace