Hey there.  How are things?  I have not caught up since my vacation. My desk is a paper-strewn mess.  And I've yet to go through all my photos.
I did take time last night to go to the Poetry Foundation to see Rosellen Brown receive the Fuller Award from the The Chicago Literary Hall of Fame; it was a great event.
Before I go tackle my messes, I wanted to let you know that two literary journals are stopping their print productions.
One is Crab Orchard Review, which will continue as an online  journal, but will stop print production next summer.  Here's the information from editors Allison Joseph, Carolyn Alessio, and Jon Tribble.  Take note that you can still send in your submissions to the special issue: Weather Reports: All About Weather. You can find info here.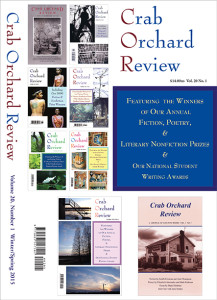 The other publication that's stopping is Vine Leaves Literary Journal, which features vignettes. Here's the information about that from Editor Jessica Bell. You can still submit to the final issue; you can find that info here.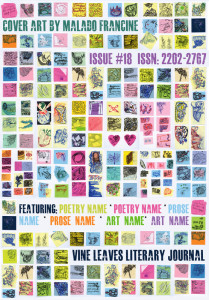 So get busy if you want your work to appear in these pages.  And, keep writing!
Peace, love, and solace