Hello out there! I've had a heck of a time trying to think of what to post. I've been down in the dumps and looking for solace, and it's hard to come by these days.
But it's February 1, and I hope to start fresh, with a new resolve.
Today marks the birthday of one of my favorite poets, Langston Hughes. You can read more about his life and work at the Academy of American Poets and The Poetry Foundation.
His poetry is not in the public domain so I cannot give you an entire poem to read. But I can quote from "Dreams" and encourage you (and myself) to keep on working to fulfill our dreams (mine includes providing solace for you here and continuing with my writing projects).
"Hold fast to dreams
For if dreams die
Life is a broken-winged bird
That cannot fly."
While I was doing dishes the other day I looked out my kitchen window to see my neighbors put up a sign in their yard. I cannot tell you much about the Here We Believe organization behind these signs because their Twitter and FB profiles have little info and the website is all about purchasing the signs.  Regardless, what they say is also what I believe.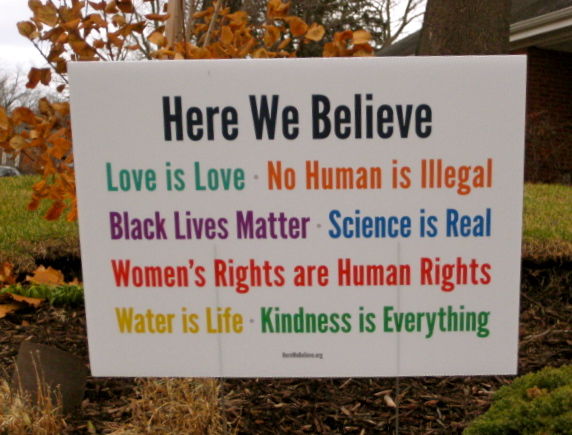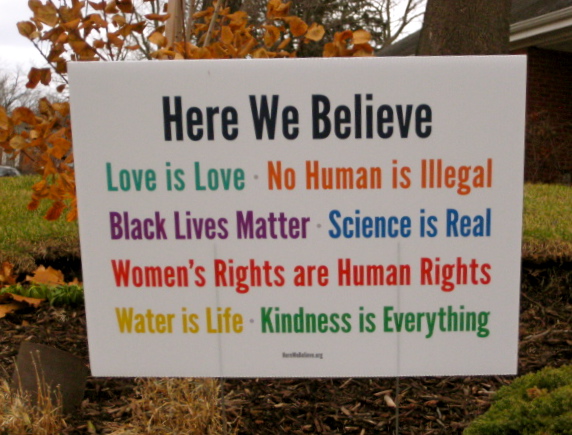 Peace, love, and solace