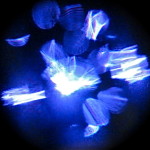 Hello out there! March ends and April begins. Poetry Month starts tomorrow–be prepared to celebrate whether you want to or not!
It's also April Fool's Day so pay attention and don't fall for any malarkey.
Kudos go to several contributors to Solace in So Many Words, including  Michael C. McConnell whose short story, "Dancing," about recovering from Guillian-Barre Syndrome, was named as an honorable mention in the 2017 Literature and Medicine writing contest for Texas Health Presbyterian Hospital of Dallas. Woot.
There are several reasons to extend congrats to Patty Somlo.  Her book Even When Trapped Behind Clouds received an honorable mention in the memoir category from Reader Views.
Patty's essay "Walking to Infinity" appears in Leaping Clear.
She is also a contributor to the anthology Golden State, Best new fiction and nonfiction from California. It is recently  published by Outpost 19.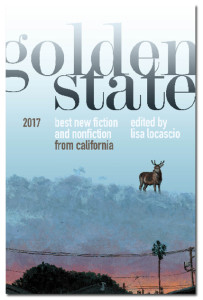 And remember Patty Somlo's new book Hairway to Heaven is out this summer from Cherry Castle.
Shout out to Donna Hilbert who has two poems  ("Peninsula, Long Beach"" and "Traveler") up on Verse Virtual.

And also to Kathleen Aguero who will be giving a workshop at the 2017 Narrative Medicine Symposium at Brigham and Women's Hospital in Boston.
I check lots of places to find submission info. Calls that caught my eye include:
Fifty Over Fifty Anthology from Quill's Edge Press;
Postcard Poems and Prose Magazine;
and Passager Books, dedicated to writers over 50.
Lastly, another development of interest to writers is a change in AP style.
Peace, love, and solace