June has been flying by. Hope you have been soaring.  Here's some news.
Congrats to Kerry Langan who has a new book of short fiction—My Name is Your Name and Other Stories, published by Wising Up Press.
BTW, Wising Up has a call for submissions — Longer Than Expected: Adulthood After Life Threatening Childhood Illness.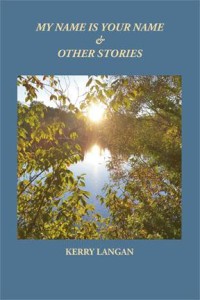 You may be bewitched by Donna Hilbert's new poem "Domestic Arts" in Verse Virtual.
Looking for something to listen to? Daniel Chacon's Words on a Wire on KTEP – El Paso might be just what you are seeking if you are interested in poets and poetry. Here's the link to the latest show with Tim Z. Hernandez.
Also, if you read Spanish, check out Daniel Chacon's poetry in Círculo de Poesía from Mexico.
I found instructive this June 28 post by Christine Ro on the Submittable blog – it's called "Dear White Writers, Please Stop Doing These Things."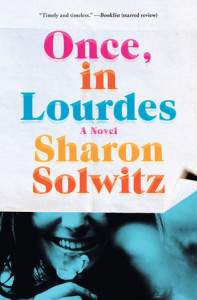 Congrats also go out to Chicago writer Sharon Solwitz who has a new book, Once, in Lourdes.
Also catching my attention this week is a call for submissions of poetry, fiction, and nonfiction on homelessness for One Person's Trash; details here.
Finally, my friend has the most beautiful clematis; I had to take a picture.
And last night I had a glass of milk before I went to bed. This morning I found a flower in the bottom of the unwashed tumbler; I had to take a picture. There's beauty everywhere, even  in dirty dishes.
Peace, love, and solace