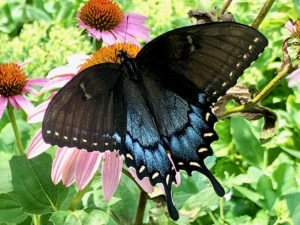 Hey there! I know, I know – it's August 21 and I am writing my first post for the month—yeesh. I don't have any excuse except that I've been looking for solace in this crazy world and coming up short. How about you? I am hoping you are not bogged down by reality.
Back in July, I had a poem about my childhood in The Writer's Café Magazine. The call was for submissions about landscape and maps so I sent in a poem about walking to grade school – it's called "To Mercy and back again."   There are many, many fine poems here. None is individually linked. My poem is about fifty poems into the issue, between work by David McVey and Emma Baines. Here is the link to The Writers Café Magazine; the next call is for submissions on the theme of "Home."
Some time ago, I heard from Arlyn Miller, director of Poetic License, Inc. September 1 is the deadline for submitting work to Poetic License on the theme of Words:(Un)Seen, specifically: "Poetic License Press is seeking poems about the experience of feeling seen or unseen, understood or misunderstood, ignored or scrutinized. Poems should reflect actual firsthand experience, not the perspective of a second party observer."   You can learn more about the call for submissions and the press and its previous publications at this link for Poetic License, Inc.
Another place you might consider submitting to is Work Literary Magazine—check it out.
Peace, love, and solace