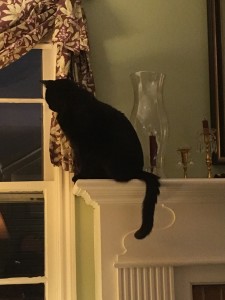 Greetings! A couple of weeks ago I received an email from esteemed writer Lesléa Newman with some wonderful poems. It made my day. She has a new collection of poetry–it's called Lovely, and this poem is from that new book out from Headmistress Press.
When I read this poem about a cat, I knew to contact Kathy Buckland for photos, and sure enough, she had ones that were perfect.
Today it is spring-like in Chicago but I know my friends in the Northeast are recovering from a couple of recent storms. So this poem might hit home for them.
Peace, love, and solace
After The Blizzard
The still white street a-glitter in the sun
is traversed by a small tuxedo cat
who tiptoes gently as a solemn nun
then leaps and rolls, a circus acrobat.
His black fur dusted with a coat of snow
he sits to give his left hind leg a lick
till startled by the cawing of a crow
he looks about him: could this be a trick?
And now the squirrel waves her wind-blown tail
And now the sparrow sings her morning song
And now my neighbor comes out for his mail
And now the black cat stands and moves along
To think that all of this is mine for free,
The world is so much better than TV.
© Lesléa Newman, 2018
"After The Blizzard" © 2018 by Lesléa Newman from Lovely (Headmistress Press, Sequim, WA). Used by permission of the author.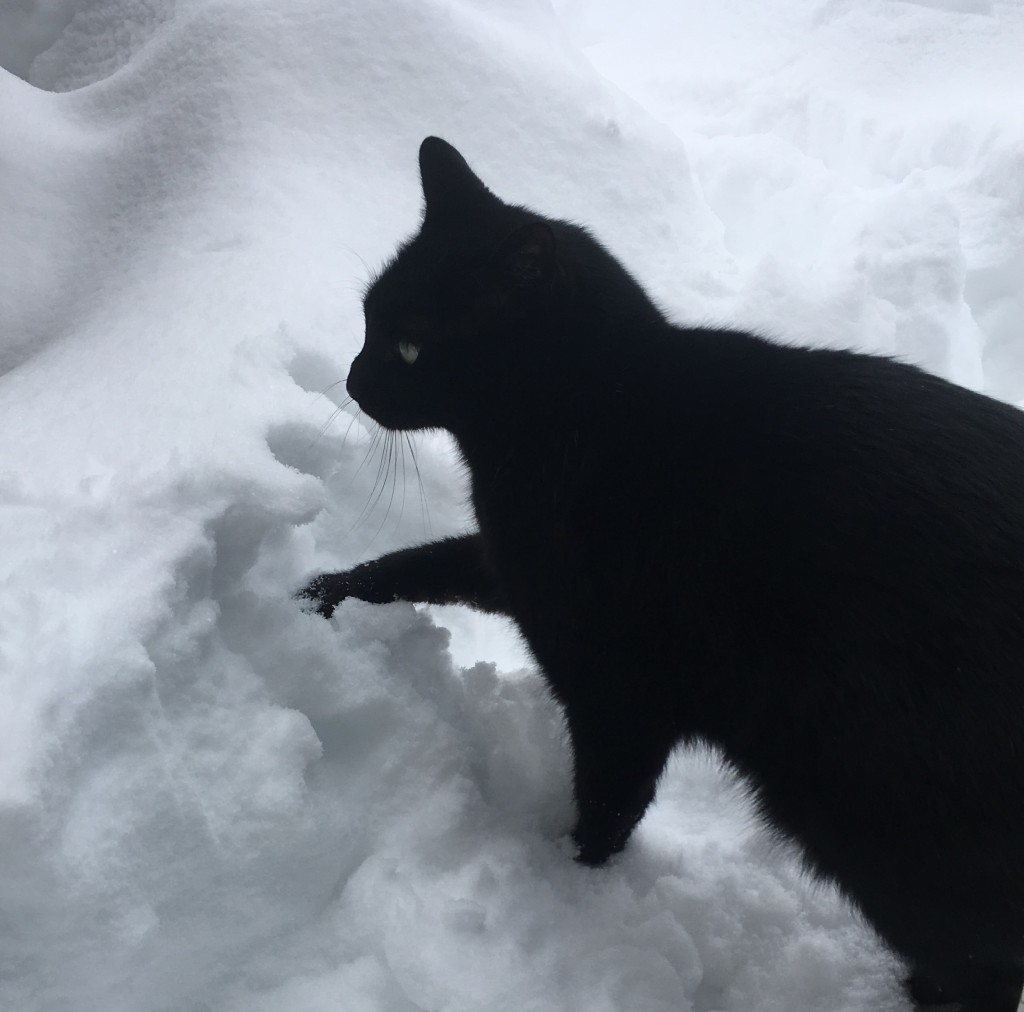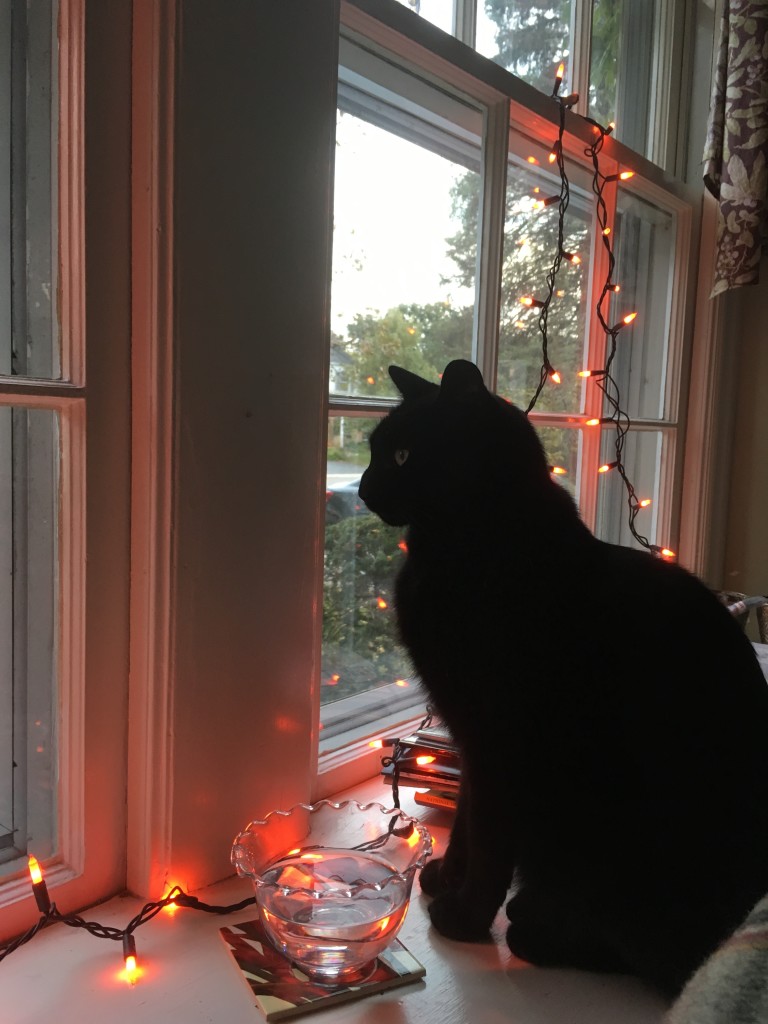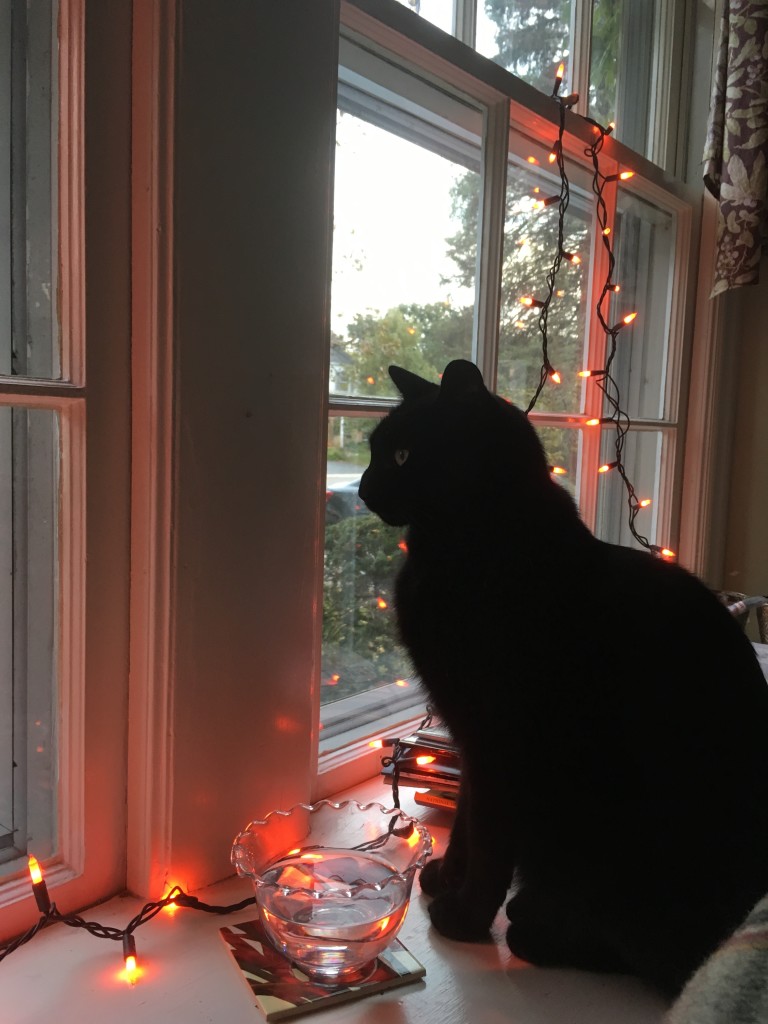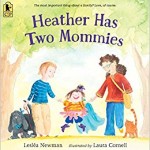 Lesléa Newman is the author of 70 books for readers of all ages, including A Letter to Harvey Milk; October Mourning: A Song for Matthew Shepard; I Carry My Mother; The Boy Who Cried Fabulous; Ketzel, the Cat Who Composed; Sparkle Boy; and Heather Has Two Mommies.
She has received many literary awards. She most recently celebrated the opening of "A Letter to Harvey Milk," an Off-Broadway musical now on Theatre Row, which is based on her amazing story.
Originally from Long Island, NY, Kathy Buckland spends as much time as she can being outdoors with her camera. The photos here are of her recently adopted cat, Troy. Follow Kathy Buckland on Instagram @ I_M_Kathy.
Thanks so much to Lesléa Newman and Kathy Buckland for letting me share their work.