"Keep your sunny side up, up!" ("Hide the side that gets blue"). I write this to myself as well as to you.
No whining. I've been watching Foyle's War on Netflix and really enjoying it. It very rarely hits the wrong note; I've watched two seasons and only had some quibbles with the series. It's been making me think of the sacrifices made at that time (1940s), wondering whether modern society could soldier on so.
Here's news I know. First off, big congrats to Ellen Bass who is nominated for a LAMBDA Award for her latest book, Like a Beggar (Copper Canyon Press).  Her poem "The Orange-and-White High-Heeled Shoes" appears in latest issue of The New Yorker.
Patty Somlo has a short story "Photographs of a Cemetery" in issue #32 of The Hamilton Stone Review
Michael Constantine McConnell has a poem "Strike" in a new magazine called The Fable.
Arthur Powers has a new chapbook Edgewater that will be out from Finishing Line Press in June. Arthur is also involved in a judging capacity in Winning Writers Tom Howard / John H. Reid Fiction and Essay Contest – here is the link.
Last weekend I went to three literary events.  Thursday night I celebrated with Mary Driver-Thiel at the launch of her second novel, Twelve Thousand Mornings at Lake Forest Book Store.
Friday night I went to a Highland Park Poetry event featuring Gail Goepfert who read from her new chapbook A Mind on Pain (Finishing Line).  Also, Gail's photograph is the cover of the latest issue of Rattle.
Saturday I was at Oak Park Library for a Women's History Month Celebration of Women's Strength co-hosted by MuseWrite Press and Mahogany Heritage Foundation. Featured were writers whose work appears in Shifts An Anthology of Women's Growth Through Change, edited by Michelle Duster and Trina Sotira (with Jen Cullerton Johnson.  Eight of the 35 contributors read from their work (essay, fiction, poetry) and covered many heartfelt subjects such as hairstyle and self, mothering, learning the subtleties of language, and a shocking realization in Tiergarden.  Susan Mahan came from Boston to read her poem "In My Next Life." Susan and I have two literary connections (Kiss Me Goodnight and SISMW) and she invited me to the event. So glad she did.  I enjoyed hearing all the women and look forward to reading the book. Plus, we got to spend some time together. And wouldn't you know it took a visitor to show me about Petersen's Ice Cream?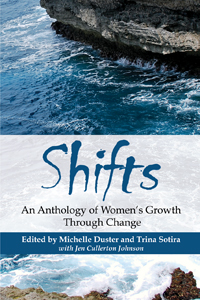 Monday I had breakfast with Susan; we went to Chicago Chicken and Waffles and then to Garfield Park Conservatory.
Here are a few more pictures from our visit there.  Hope this small bouquet boosts your spirits.
Peace, love and solace